At Inspiration Fitness, we know what it is like to have KIDS! That is why your kids are welcome too!
While InFit does not provide supervision of children and no formal childcare offered on the premises, we do have a kid friendly InFit Kid Space for your little ones.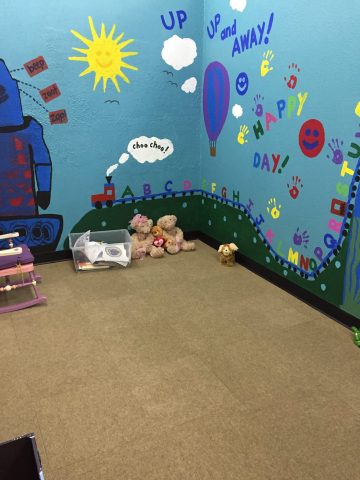 Our InFit kid space has
toys
art supplies
games
free WiFi for the older ones
a large picture window so parent and children can see each other clearly
is right off the main workout area
Of course, there is no charge for your kids to hang out in the InFit Kid Space, while you work out!


Please note, for the safety of your child and our other patrons:
If your child is NOT participating in the class, they should remain in the kid area during your workout and you should position yourself in close proximity to the kid area in the event they require your attention
Children are not allowed in any of the work out areas during sessions, this includes the main studio floor during the warm up, cool downs and class transitions
Children may not run around the premises
Children are not allowed to play on any of the fitness equipment located on the premises at anytime
Kids under 10 are FREE and welcome to participate in the Zumba and Crazy Cardio Classes with a supervising adult. We believe that dancing is a great way to burn off that energy.
Kids over 10 have the option to participate in other InFit classes
while accompanied by a supervising adult
for a discounted drop in fee
with the permission of the instructor teaching the class (instructor discretion depending ability, age, instructor comfort, and size of class)
KIDS 10 - 18 can pay a drop in fee of $5 at the door!