Felicia Harrison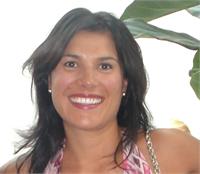 As Co-Owner of Inspiration Fitness, LLC, I have worked in the Fitness industry for almost 10 years.
Growing up I was always active; playing numerous sports competitively and was a 4-year volleyball starter in college. Proper nutrition and strength training has always played a key part in my ability to stay healthy and strong.
As much as I enjoy leading fitness classes, my real passion lies in not only the physical training but also the mental training. So often I work with individuals that struggle with believing in themselves and I love to come in and help create an attitude of positive thinking – because when we are mentally strong we can achieve so much!
My current hobbies include running and road cycling as well as spending time watching my three children compete in their favorite sports. I live in Golden with my husband, our three kids and dog Beau.
Felicia Harrison instructs the following:
Work your muscles in every way possible in this class designed to build strength, add definition, increase your bone density, and decrease your body fat by increasing your lean muscle. Research has proven that by adding lean muscle to the body you can speed up your metabolism and burn more calories when you work out and at rest. You will use hand weights, plate loaded barbells, tubing and your own body weight to change the shape of your body. No muscle gets neglected in this class!




Take your workout to the next level! To the MAX! Enjoy working out with your friends at one of Denver's most picturesque outdoor venues. Yes, you will do the amphitheater stairs in some form or fashion - but not the whole time! All ages and abilities welcome and encouraged. Meet at the top of the amphitheater by the visitor's center.

We must have 5 people registered in MBO by 6pm the day before the class or the class will be cancelled and no instructor will be present.

This class is included in the monthly unlimited membership, and the all classes 10 punch card (not in the Zumba only punch card or Zumba only membership). Drop-In $12




The focus of this classes making your body move in the manner in which it was designed to move. Fun and challenging movement patterns utilizing miscellaneous tools like ViPRs, Sandbells, and TRX suspension trainers, get your body to the next level that traditional training methods do not.




We are taking our Lift class one step further - we are adding in cardio intervals! One stop workout. This class is designed to build muscular strength while increasing your metabolism and cardiovascular capacity at the same time. You will use hand weights, plate loaded barbells, tubing and your own body weight to do strength sets alternating cardio sets in between to get that heart pumping.