Laura Wallis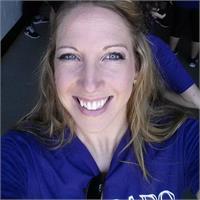 Hi I'm Laura! I am a Colorado native, born and raised in Aurora. After spending a few years working on a cruise ship and dancing professionally in Las Vegas, I returned to this beautiful state and couldn't be happier. I love finding new places to hike on the weekends, testing my endurance with a workout at Red Rocks, and snowshoeing through the winter.
While I have danced and taught dance throughout my life, I also have a mixed back of tricks to bring to the table. Weight lifting is my passion and I have competed in several NPC Figure Competitions under the eyes of a Ms. Olympia ranked coach. I have also dappled in circus arts, specifically aerial silks, and was once invited to and auditioned for Cirque du Soleil.
Personal progression is addicting and I love helping others achieve that. I am a group fitness certified instructor as well as licensed in several Zumba genres. I look forward to working with you all to reach and exceed your fitness goals. It's going to be a great ride!
Laura Wallis instructs the following:
This is no dance class! Get ready to work your booty off in this amazing, music led, high intensity interval training (HIIT) class with a Zumba twist. Unlike other time based HIIT classes, STRONG by Zumba is High Intensity Interval Tempo Training Zumba (HIITTZ) Style! Using only body weight exercises, this functional workout is choreographed Z-Quences executed in sync with the music, which is like no other. Participants will reap cardiovascular benefits, muscle conditioning, and metabolic boosts from this 55 minute class. All are welcome but we are not going to lie, this is a killer workout!

Please note that this class is not included in the Zumba Only Unlimited Membership or Punch Card.