Kimball Cicciu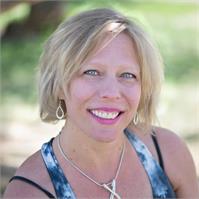 Hi, I'm Kimball! If I had to summarize my life's work in one word, it would be "teacher". I've made a life of teaching others to be well - physically, emotionally, and wholly. For well over two decades I've taught fitness, yoga, nutrition, anatomy & physiology, Chinese Medicine, and healthy lifestyle. My teaching experience includes 15 years at Colorado School of Traditional Chinese Medicine and 10 years at Red Rocks Community College. I take pride in offering personal education in the acupuncture treatment room, and have taught yoga and fitness at dozens of studios and gyms in the Denver area and in Florida. I even taught middle school students at Compass Montessori School where I lived and worked for 3 years.
Currently I own PranaTonic Yoga + Wellness in downtown Golden where I offer acupuncture, herbal medicine, massage, yoga classes, and yoga gear/clothes. At Red Rocks Community College I teach yoga teacher training and several other classes for the holistic health degree, the massage certification, and continuing education for healthcare providers.
My latest love is Zumba so I'm very excited to teach at Inspiration Fitness with my esteemed teacher and long-time fellow fit pro pal, Kris.
Nothing gives me greater joy than to see transformations that occur when a person understands the pleasure of taking responsibility for good health. May your mind be clear, your body well, and your heart full.
Kimball Cicciu is currently not instructing any classes.