Katie Whidden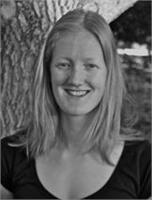 Hi, I'm Katie!
I am a former division one collegiate athlete and have always made an effort to get those around me moving. My passion for coaching was fostered in high school where I mentored younger athletes in the weight room. Having enjoyed that, I acquired the highly regarded CSCS certification along with USA Cycling Level 2, and USAT Level 1 coaching certifications.
I take great pride in my ability to adapt and understand clients' needs. No two people are ever alike. I love taking a creative approach in creating fun and challenging workouts for clients of all levels. I may seem quiet compared to some of my fellow trainers but my personality and signature laugh will leave you with a smile after every workout.
I look at every workout as another opportunity to teach clients about their body and to help guide them towards their full potential.
Katie Whidden is currently not instructing any classes.